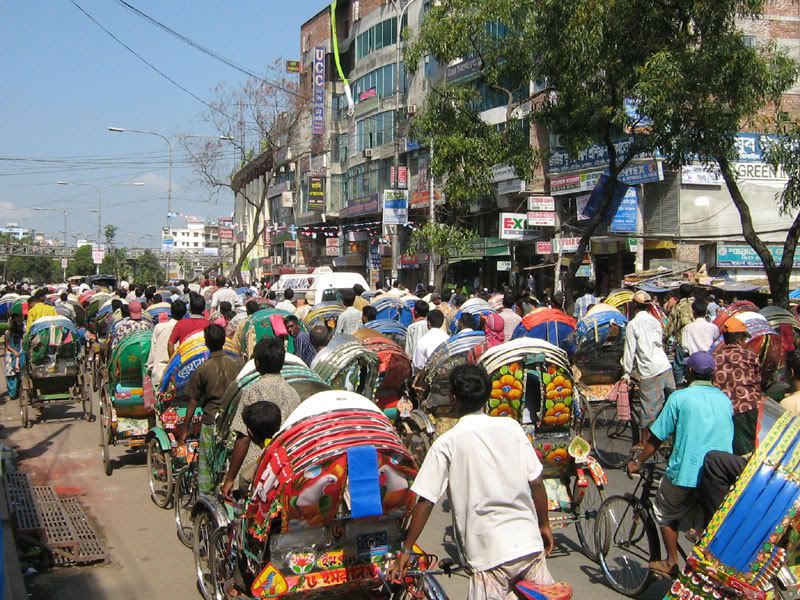 Though I love the city of
Dhaka
to my heart's content, sometime I can't help screaming out loud. Of all the thousand other problems of my dear city, 'traffic jam' and 'load-shedding' are the most menacing two. I believe many of you would agree on that.
This morning, for instance, I was cheerily enjoying the morning while going to the bus-stand by a
rickshaw
(getting a rickshaw in due time is another story, a painful one sometimes). Suddenly the rickshaw stopped and so stopped my whistling cheery mood - there was a long line of rickshaws and cars waiting. Yeah, that was a dense jam for sure and I haven't even hit the main road! After some grueling effort of the rickshaw-puller and following some short-cuts, I reached the bus-stand, just 15 minutes late than the usual.
The jam goes on in the main road too - in some places the road was cut for some construction purpose, somewhere else for underground gas pipes. The places left on the roads were mostly taken away by bizarre parking of cars.
No wonder I reached my working place 20 minutes late!